[smartslider3 slider="5"]
Advanced Medical Aesthetics in a luxury, spa-like setting.
ESTABLISHED SINCE 2005, WE ARE THE #1 NON-INVASIVE ANTI-AGING CENTER IN CHINO HILLS, CA!
The #1 non-invasive, fat reduction treatment used by doctors. Freeze your fat and slim down stubborn fat deposits.
Welcome to Skin Suite Rx, the premier medical spa in Chino Hills, CA. From the moment you walk into our luxurious spa-like medical spa facility, you will understand why we hold the area's leading reputation for medical aesthetics. We offer advanced medical aesthetics including body sculpting with the fat-freezing technology of CoolSculpting. We also invested on Fotona4D® laser which is a groundbreaking non-surgical face lifting procedure resulting in a rejuvenated, natural-looking appearance.
SKIN SUITE RX BRINGS TOGETHER SKINCARE SOLUTIONS + MEDICAL AESTHETICS
Lead by our medical doctor Dr. James Kojian, M.D. and Nurse Practitioner Yvonne Enriquez, our medical aesthetics team is skilled in the use of laser treatments, non-invasive body sculpting, microneedling with plasma and cosmetic injectables to help you reach your ideal appearance. We offer a variety of minimally invasive treatments that effectively provide natural-looking, beautiful results. Call today to schedule your free consultation and begin your journey towards rejuvenation.
Medical Aesthetics and Skin Care
Skin Suite Rx offers you the latest state-of-the-art technology for some of the most advanced skincare treatments and non-surgical cosmetic enhancements available in the world today. To ensure your satisfaction and safety, our treatments are FDA-cleared and proven effective in reducing the visible signs of aging, fat-reduction, and improving overall skin appearance.
Your safety and satisfaction come first, and we take no chances. Each member of our medical staff is extensively trained in all the procedures we offer. Every treatment is administered under the skilled observation of a medical professional with advanced training in an aesthetics setting.
CoolSculpting® Elite is a non-invasive method of fat reduction that targets stubborn fat in 9 FDA-approved areas including the abdomen, flanks, upper arms, thighs, underneath the chin, and more.
Smooth fine lines and wrinkles, Botox cosmetic injectable relaxes facial muscles and reduces the appearance of expression lines. We are Allergan's Top 250!
Lift, sculpt, enhance, and replace age-related volume loss. We carry a complete selection of injectable dermal fillers to smooth and rejuvenate the face. Plump and enhance lips, lift and sculpt cheeks and jawline, or fill in deep set wrinkles. We are Allergan's Top 250!
FOTONA 4D is an innovative laser treatment combination with exceptional results. It strengthens collagen and lifts the skin by collagen contraction. New Collagen production is also stimulated, resulting in tightness and increased elasticity of your skin. The synergistic laser treatments treat both the exterior of the face as well as the interior oral cavity to produce results from both inside and out.
Microneedling, also known as collagen induction therapy, is a minimally invasive skin rejuvenation procedure that helps minimize the signs of aging, improve the appearance of acne scars and rejuvenate aging skin.
Permanently remove unwanted hair. Reveal smooth, fuzz-free skin without the need for waxing and shaving.
First time at the Skin Suite Medspa and I got the best free consultation. We discussed my concerns in detail and I was provided with recommendations and different options that work best for me. I ended up booking 3 different treatments at a great price. The staff is very friendly and responsive. So happy with my results. Yvonne is great! This place exceeded my expectations!
After trying at least 4 Medspas , I am So happy I found a place where professionalism is at its max and they made sure I was informed, comfortable & at ease. I had done Botox & Fillers to my face & never was satisfied. Call me picky if you like, but it is my face & I was looking for great Medical staff with great injection skills. So I researched and researched and researched for places to perform Botox & Fillers procedure. I found Skin Suite Rx Medspa and asked for a consultation. When I arrived I had Yvonne NP take care of me. Let me say she was great!!! Very friendly, professional, knowledgeable, well informed and great at what she did. She explained everything she was doing. Since then I've gone back again. Thank you Skin Suite Rx for Brilliant service. See you all soon, Kari & Sofia you are amazing.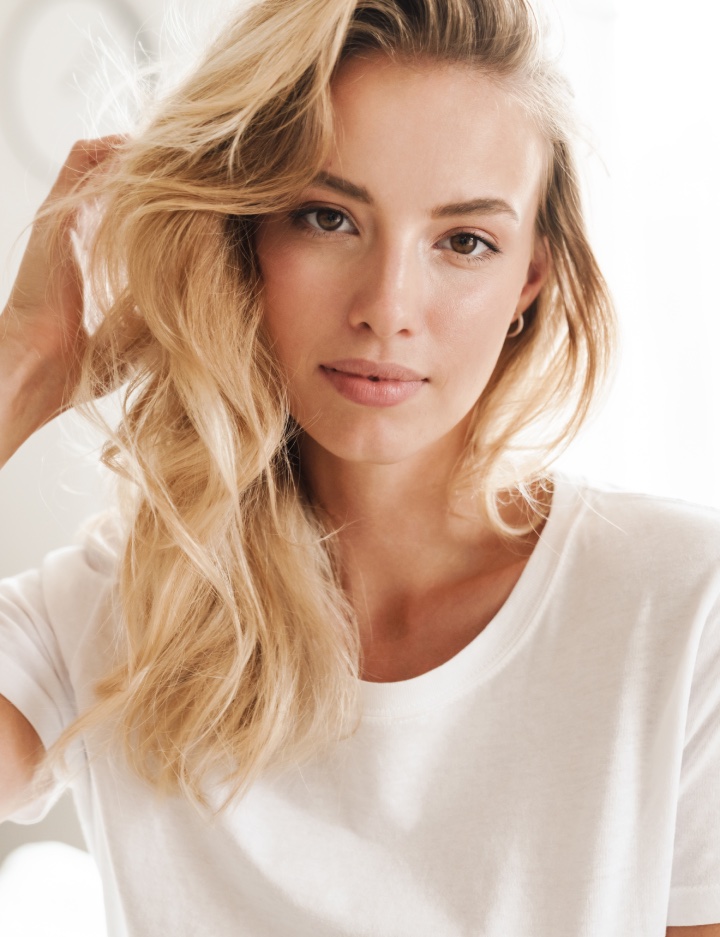 I've been living in town for about a year now I am so happy I found you guys ….I have been through a lot and my self-esteem wasn't too high do to flaws …I have been in your office twice already I can't even express how sweet nice understanding helpful Patient friendliness and making me feel comfortable ….I am grateful to you all for taking the time to explain procedures and I'm loving my procedures I have done I'm feeling pretty again thank you.
Love love love this place! The staff and RN's are so sweet and attentive. All around great service. And the botox deals per unit are the best around. I will never go anywhere else. Ask for Yvonne. She's my favorite. 
This place is hands down the best medspa I've ever been too! The front staff are soooo sweet and actually talk to you like a real person! I just had my Coolsculpting treatment! My husband is already noticing and it's only been 3 weeks!!! Can't wait to come for round #2!! Highly recommend Skin Suite!
A member of our team will contact you and answer any questions you may have.
By submitting this form you agree to be contacted by phone/text